---
Sugar – The Bitter Sweet Truth!
---
Sugars – We Consume Too Much … End of Story!
Today, Americans consume over one hundred and sixty-five pounds (165 lbs) of sugar each year! And, that's according to the U.S. Department of Agriculture (USDA). So, think about that! That is thirty-one (31) five pound bags of sugar every year for each person! Also, to compare, decades ago it was twenty-five pounds (25 lbs) per year, which would be five (5) five pound bags of sugar! Indeed, how did we increase our sugar intake six (6) times since? And, was it voluntary, or were we somehow manipulated?
---
How the Sugar Industry Manipulated Studies
In two papers published in the Journal of the American Medical Association's JAMA Internal Medicine, experts compared how the sugar industry tactics mirrored the tobacco industry's approach to debunk the fact that tobacco causes cancer and heart disease.
[dropcap style="block"]A[/dropcap]s a result, this research now reveals how sugar industry groups over the years paid for studies to downplay the role of sugar. Also, revealing the direct link between added sugar and heart disease. In addition, lobbying groups paid for studies used to direct the U.S. policy on fat and sugar. Those efforts effectively covered up the role sugar plays in heart disease.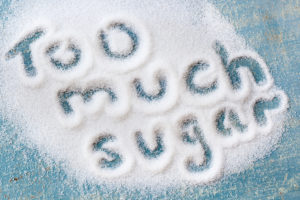 In a statement from the Center for Science in the Public Interest, they said, "Since the late 1970s, the Dietary Guidelines for Americans and its predecessor, the Dietary Goals for the United States, have advised the public to consume less added sugar. Unfortunately, that advice was drowned out by multi-million dollar ad campaigns for soda and other sugary drinks and foods."
---
The New Discovery!
[dropcap style="block"]C[/dropcap]ristin Kearns, a University of California San Francisco researcher, now focuses on how the sugar industry has manipulated the public's perception of sweeteners and it's role in health issues. Consequently, she made a profound discovery at the University of Illinois library in locating a collection of papers from the estate of Roger Adams, a chemistry professor and scientific advisor for the SRF (Sugar Research Foundation, which is now the Sugar Association).
In addition, she and her colleagues also found papers from Mark Hegsted, a Harvard professor who directed SRF studies. Both Hegsted and Adams are deceased.
[dropcap style="block"]K[/dropcap]earns, Glantz, and their colleagues wrote, "These tactics are strikingly similar to what we saw in the tobacco industry in the same era."
Also, they said, "Together with other recent analyses of sugar industry documents, our findings suggest the industry sponsored a research program in the 1960s and 1970s that successfully cast doubt about the hazards of sucrose while promoting fat as the dietary culprit in coronary heart disease."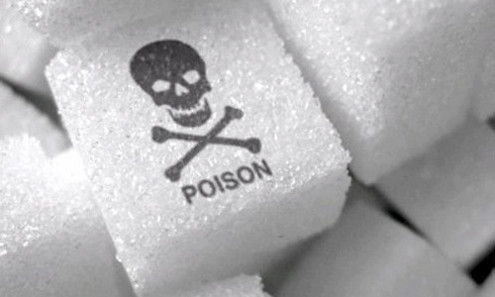 These and other unscrupulous studies help fuel the widespread promotion of sugar as a healthy dietary ingredient which, in some form, is in almost all retail foods today as a result! Kearns & Glantz noted that, "By the 1980s, few scientists believed that added sugars played a significant role in coronary heart disease, and the first 1980 Dietary Guidelines for Americans focused on reducing total fat, saturated fat, and dietary cholesterol for coronary heart disease prevention."
---
Sugar – The Effect of this Discovery!
[dropcap style="block"]T[/dropcap]hese current findings have shocked the world of nutritionists and industry executives alike! But, it is not uncommon for large corporate entities to fund studies that promote positive results for their products. When corporate profits become more important than the health and safety of the buying public, then we all lose. No one profits from bad health as much as hospitals and physicians.
Hence, the biggest effect of the sugar coverup: that fat is the major culprit in many of the diseases attributed to the American diet. As a result, the food industry push of "fat-free" products exacerbates the problem! All the while reducing fat but increasing the amounts of added sugars to replace the "unhealthy" fat. This, of course, is highly profitable for the sugar industry!
Fortunately, we are now on a better road. One which clearly shows the real link between sugar and health problems, especially of heart disease and diabetes. Glantz stated, "Our findings are a wake-up call for government officials charged with protecting the public health, as well as public health advocates, to understand that the sugar industry, like the tobacco industry, seeks to protect profits over public health."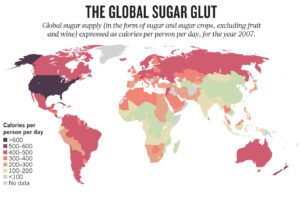 In addition, Glantz was instrumental in helping the Department of Justice prosecute major tobacco companies by finding and publishing tobacco industry papers. As a result, their false research was prosecuted under the federal RICO laws. The Tobacco Master Settlement Agreement of 1998 ordered the tobacco companies to finally pay restitution of $200 billion towards state Medicaid spending on tobacco-related diseases.
---
Sugar Time – What Now?
[dropcap style="block"]T[/dropcap]his discovery of false studies is new, although the Sugar industry is already in high gear to debunk any opposition. They want to protect their continued profits. Also, they want to add more sugar to every processed food! In a formal statement, the Sugar industry finally responded. They said, "Generally speaking, it is not only unfortunate but a disservice that industry-funded research is branded as tainted. What is often missing from the dialogue is that industry-funded research has been informative in addressing key issues."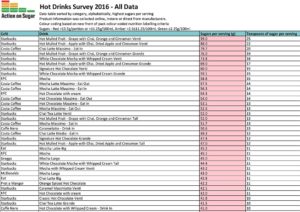 So, at what point will people finally stop and realize that they are overweight and in poor health for a reason? Seventy percent (70%) of Americans are overweight. Consequently, if it reaches 100%, will people care enough to look at the problem? Maybe they will continue to accept their lives as fat, over-weight, unhealthy people. And, accept a large corporate scheme to victimize them and extract as much money from them as possible. Therefore ignoring the devastating health risks associated with their products.
---
What can We Do To Protect Our Health?
[dropcap style="block"]W[/dropcap]e must therefore find ways to restore our health by eliminating excess sugar in our diet. Also, we need to take action now to make the healthy changes which will improve our health.
So, take a look at our affiliate programs to see which one is right for you! Finally, take the first step now to improve your health and well-being.
---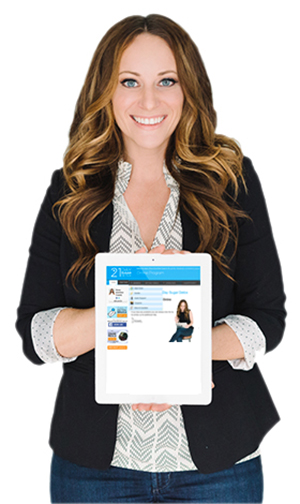 ---
[signup id="409″]
---